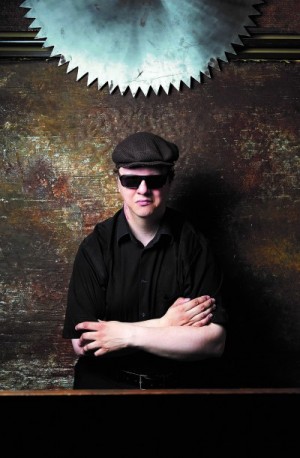 Jazz musician Kalle Salonen got Vimma prize
"Honour-Vimma" to visual artis Mirja Airas
The Threshold Association (Kynnys ry) rewarded Kalle Salonen with Vimma-prize. Vimma-prize is given every year to a person, who has been promoting politic disability art in Finland.
Kalle Salonen has dedicated his life to music. He has played and composed high quality and professional music and thus has broken prejudices toward the intellectually disabled persons. Salonen´s first album Cat Slide was released 2013 and got good reviews.
This year the "Honour-Vimma" was given for the first time. Visual artist Mirja Airas got the first "Honour-Vimma" for her successful life career as an artist.
The Threshold Association is a disability organization that was founded by disabled people and its main mission is based on three elements, human rights, independent living and culture, all to empower disabled people in Finland. The Finnish word "vimma" means enthousiasm, fury or frenzy.
More information in Finnish News and from sanni.purhonen(a)kynnys.fi, tel +358 40 704 82 83