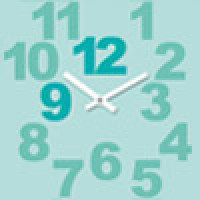 Kaaos Company presents: INfloreSense - a sensual world
An interactive improvised dance performance. Performances in Winter Garden 28.-30.11.

A garden in winter, five dancers and you You sensing them, them sensing you And the dance that happens in the spaces between
Only three performances in Winter Garden (Hammarskjöldintie 1, Helsinki)
Fri 28.11.2014 at 13:30
Sat 29.11.2014 at 14:00
Sun 30.11.2014 at 14:00
Free entrance. Duration: 45 mins

Accessibility
The Winter Garden is accessible for all. During the performance the audience will move in the corridors of the Winter Garden.

Kaaos Company
Kaaos Company is an integrated dance company based in Helsinki. The Company was founded in 2010 to present work from different artists, performers and choreographers.


Concept/ Choreography: Sally Davison
Production: DanceAbility Finland ry
Producer: Emma Susi
Dancers: Jonna Lehto, Laura Lukkarila, Silke Schönfleisch, Gunilla Sjövall, Mirva Keski-Vähälä
Guardian: Jussi Ratia
Costume design & photo: Reija Stenius
Video: Sini Haapalinna
Sound & music: Antonio Alemanno
....
Supported by: Taike, Kulttuuriyhdistys Suomen Eucrea ry Thank You: Winter Garden / City of Helsinki, Kanniston Leipomo, Tanema Oy
More information
Info: producer Emma Susi, kaaos@danceabilityfinland.com, 044 974 5994.
danceabilityfinland.com
kaaos(a)danceabilityfinland.com
Facebook event