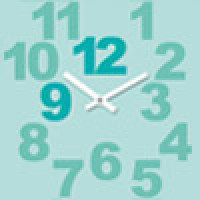 Dries Veroeven - CECI N´EST PAS… at the Baltic Circle -festival
How do we react when we see something out of the ordinary? It is around this question that the Dutch artist Dries Verhoeven intends to stimulate discussion with his work Ceci n´est pas… which can be seen at this years Baltic Circle -festival.
During eight consecutive days, Ceci n´est pas… presents several individuals, more or less exceptional, in a glass box placed in the busy environment of the Lasipalatsi Square. Verhoeven introduces people who are regarded as freaks today and who do not usually fit the conception of reality we see in shop windows. Naturally, the piece alludes to the exhibitions held only a few decades ago, in which all kinds of "freaks" were set on display to be marveled at.
Ceci n´est pas… is a part of the 11th Baltic Circle -theaterfestival which takes place in Helsinki on the 9. - 16.11.2014

9 - 16.11.2014
Lasipalatsi Square
Free entry
Performances last approx. 15 minutes and are repeated several times a day.
The performance can be seen on every day of the festival.
More information www.balticcircle.fi/en