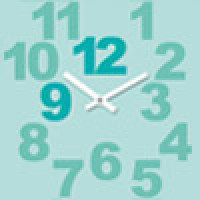 This week we celebrate the International Week of the Deaf!
The World Federation of the Deaf (WFD) first launched International Day of the Deaf in 1958; the "day" was later extended to "week." The International Week of the Deaf (IWD) is observed annually during the last full week of September.
The week culminates with International Day of the Deaf on the last Sunday of the week. The 1st World Congress of the WFD took place in September 1951, and the choice of September to celebrate the International Week and Day of the Deaf is a commemoration of this historical event.
The purpose of IWD is to draw the attention of politicians, authorities and the general public to the achievements of Deaf people and the concerns of the Deaf community. During this week, organisations of Deaf people worldwide are encouraged to carry out information campaigns about their work, and to publicise their demands and requests. This week also increases solidarity among Deaf people and their supporters, and is used as a time to stimulate greater efforts to promote the rights of Deaf people throughout the world.
WFD was established in September 1951, under the auspices of ENS or Ente Nazionale Sordomuti (the Italian Deaf Association).
Finland celebrates
In Finland, the culmination of the week is on Friday September 26th, when The Finnish Association of the Deaf broadcasts live stream from the entertaining celebration at 18-20: www.kuurojenliitto.fi/nettitv. Also the The Finnish Museum of the Deaf opens an exhibition on September 26th.