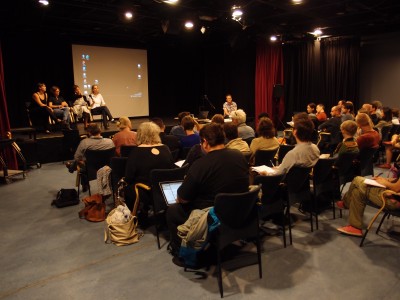 "Hard Money" attracted artists
Over 40 artists and cultural professionals participated to Hard Money event on 14 August
Grants and project subsidies are vital for artists, but applying grants is not easy. Catalysti Association, Cultural Center Caisa, Arts Promotion Centre, Sivuvalo project and Culture for All Service arranged together a grant informing workshop called "Artist ABC - Hard Money" for transcultural artists on the 14th of August. The aim was to provide detailed advice, support and guidance for professional artists in applying for grants.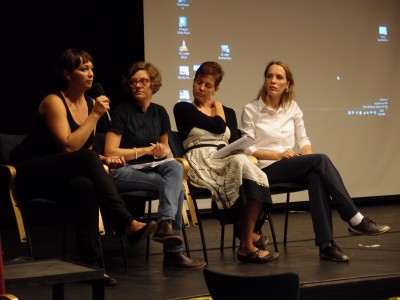 Anna Talasniemi, Viivi Seirala, Riikka Åstrand and Anna von Bagh


The afternoon was divided into two parts. First part consisted of presentations by different foundations and institutions. Riikka Åstrand from Myrsky project, Viivi Seirala from Arts Promotion Centre, Anna Talasniemi from Kone Foundation and Anna von Bagh from City of Helsinki Cultural office answered to the questions of the artists.
In the second part artists could choose two clinics of three. The clinics were about CVs, bios and portfolios, budgets and project proposals. The clinics were led by Edwina Goldstone, Roxana Crisologo, Anki Hellberg-Sågfors, Outi Korhonen, Jaana Lindman, Rita Paqvalén, Tomi Purovaara and Outi Salonlahti.
There is a lot of demand for these kind of workshops. The event was fully booked, and the artists considered the event very useful.
The second Hard Money event will be on the 18th of September.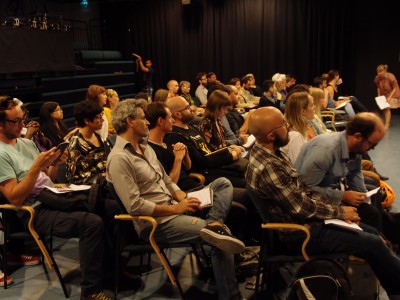 Photos: Outi Salonlahti