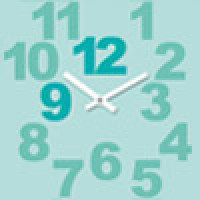 Roll Through the City 16th August
Roll through the city is a walk through the city from the perspective of being in a wheelchair facilitated by Sally Davison. The walk can open different views into the city environment and bring into focus issues of inaccessibility/accessibility, difference/similarity as well as politics and physical experience of city space.
Starting time: 16th August 2014, 18:30
Starting point: Cable Factory, Helsinki
Limited amount of places. Reserve your place by sending an email to info(a)walkapolis.fi
Taking a walk in a wheelchair creates a different sense of movement, timing, perception and relationship to the environment. Perhaps we notice differently, perhaps we are perceived differently by other people in the environment. How does the experience of moving in a wheelchair affect the senses and the kinesthetic experience?
We take the walk through the city together as a group, all in wheelchairs. The participants will get an introduction to how to work with the chair as a part of the walk, no previous knowledge is needed.
The walk will start at 18.30 on 16.08.14. from the inner yard of Cable Factory. The walk will last for approximately 2.5 hrs and will cover 3km. The walk will be a loop through the Ruoholahti area so we will return to the beginning. There will be time during the walk for moments of reflection and discussion. Please bring your own note book.
The languages of the walk are English and Finnish.
Roll Through the City is a walk commissioned by Walkapolis / the projects Open Call and organized by Sally Davison, Gunilla Sjövall and Walkapolis / Maija Hirvanen and Miikka Tuominen