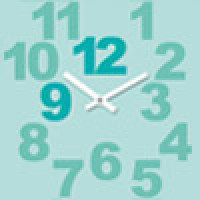 Right to culture! July 25th Pietarsaari
The right to culture is a human right, but how open is the culture for gender and sexual minorities? What is the situation like in Ostrobothnia?
Place: Jakobstads gymnasium/Pietarsaaren lukio/Pietarsaari High School, Koulukatu 20, big auditorium
Time: July 25th at 14.00-15.30
Welcome to participate in panel discussion about culture as a human right! A new report of the wishes and experiences of the gender and sexual minorities about cultural services will also be presented.
The discussion is in Swedish and Finnish.
Accessibility
Pietarsaari High School is accessible and there is an accessible elevator.
The accessible entrance (with ramp) is at the inner yard of highschool, which can be accessed from the address Koulukatu 20. There are no accessible parking spaces, but you can leave the car to the inner yard near the accessible entrance.
There is places available for wheelchair users in the auditorium. There is no induction loop.
There is an accessible toilet outside the auditorium.
Organizers: Culture for All, Arts Promotion Centre Finland & Jeppis Pride