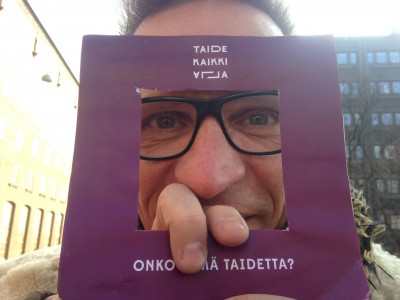 Taide Kaikki Alla - Art All Over June 14-15th
Art All Over is a two-day community festival, which encourages people to express themselves in artistic way in a free atmosphere and offers experiences of success and new art experiences. Everyone has a right for art and everyone makes art - Art is All Over.
During the two days of the festival, anyone can create art and bring it out to display - at home, on the streets or in the parks - alone or together. There will be music, installations, videos, dance performances, workshops, community art, home galleries…
Art All Over is going to be held for the first time 14th-15th June, 2014. Behind the event is Yhteismaa (the creator of e.g. Cleaning Day and Dinner Under the Sky of Helsinki), Extempore.fi and a group of people from the culture sector.
More information in Finnish News.