Outi Salonlahti: "This is really hard money!"
Grants and project subsidies are vital for artists, but applying grants is definitely not easy. It is often difficult to know how to write about yourself or your project, or how to decide what is essential and what is not. It was therefore not a surprise, that the Cultural Centre Caisa´s festivity hall was full of artists eager to get advice and tips on how to apply grants, when two Hard Money grant informing workshops were arranged this autumn!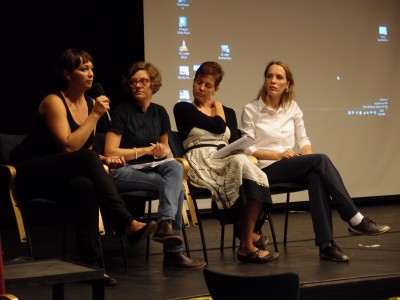 Anna Talasniemi from Kone Foundation, Viivi Seirala from Arts Promotion Centre, Riikka Åstrand from Myrsky project and Anna von Bagh from City of Helsinki Cultural office answered to the questions of the artists on 14th August.
Catalysti Association, Cultural Center Caisa, Arts Promotion Centre, Sivuvalo project and Culture for All Service arranged together grant informing workshops called "Artist ABC - Hard Money" for artists on 14th August and on 18th September. The set up was the same for both workshops: the first part of the afternoon consisted of presentations by different foundations and institutions public sector grant providers, as well as questions and answers. After the questions and answers the artists participated to clinics concerning CVs, bios and portfolios, budgets and project proposals and proposal synopsis.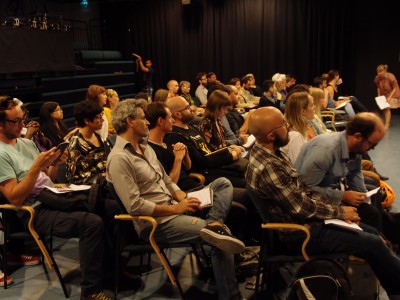 What makes applications successful?

Even if there is not one single answer to a successful application, some overall advises can still be given and they were discussed during the workshops.
Most important is to check the rules and instructions of the foundation, because every foundation is different and has different aims, rules and guidelines. Follow the guidelines of the provider of the grant! They have hundreds or even thousands of applications to read. Keep also in mind, that if you don't receive a grant, it doesn't immediately mean that your idea is bad or that there was something wrong with your application.
It is also important to be clear with your message and realistic with your budget. Check the language of your texts, and don't write too long proposals or CVs! If something feels too difficult, ask someone to help you - a friend or colleague. Let someone, who is maybe not familiar with your work, read and comment your application and attachments.
The representatives of the foundations also emphasized during the workshops, that the artists are very welcome to contact them or their organizations in specific questions and they are happy to help. It also to their advantage, if they get good applications. So don´t be too shy, call them!
Workshops are needed!

The workshops and the response during them showed that there is a huge need for these kind of workshops. Who should be arranging these kind of events in the future and what should the format look like?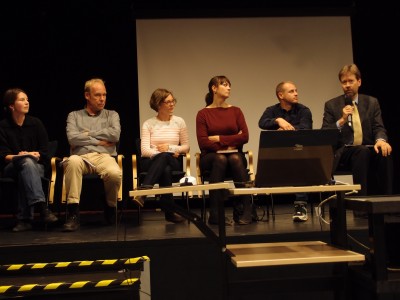 Karoline Berg from The Swedish Cultural Foundation in Finland, Petri Rostedt from City of Helsinki Cultural office,
Viivi Seirala from Arts Promotion Centre, Anna Talasniemi from Kone Foundation, Søren Staun from Nordic Culture Point and Veli-Markus Tapio from Finnish Cultural Foundation gave information to the artists on 18th September.

Text and photos: Outi Salonlahti / Culture for All Service